TmP/GFR Calculator
Kidney phosphate wasting can be due to genetic (e.g. X-Linked Hypophosphatemia) or acquired causes ( Iron infusion, Fanconi syndrome, oncogenic osteomalacia).

Hypophosphataemia leads to osteomalacia/ rickets, myopathy, and skeletal fragility.

Kidney phosphate wasting is diagnosed using the TmP/GFR, the ratio of the maximum rate of tubular phosphate reabsorption to the glomerular filtration rate.

This requires a paired collection of blood and a second void fasting urine sample.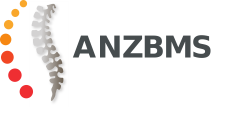 Privacy: We may use and disclose information that does not reveal your identity or permit direct association with any specific individual, such as browser and device information, anonymous usage data, and aggregated information, for any purpose, except where we are restricted by law.
Disclaimer: The ANZBMS and AACB try to ensure the information provided is up-to-date, however we do not take responsibility for any errors or omissions. The entered information is audited periodically to improve the website. The tool does not give professional advice; physicians and other healthcare professionals who use the tool should exercise their own clinical judgment as to the information it provides. If you have any queries, please contact Ivone Johnson <ijohnson@anzbms.org.au>
Terms & Conditions: By using this website, you agree to use this website as the medical practitioner delivering patient care, and that entered information can be used for auditing and publications.