The Early Career Investigator Committee (ECIC)

@ANZBMS_ECIC
Definition of an Early Career Investigator
Current higher degree or current researcher within 10 years from the award of a higher degree (e.g. PhD/Masters).
Mission
The mission of the Early Career Investigator Committee (ECIC), formed in February 2017, is to help shape the future of bone and mineral research in Australia and New Zealand by fostering active engagement of early career investigators within the Australia & New Zealand Bone and Mineral Society (ANZBMS), supporting professional development of early career investigators and facilitating interactions between junior and senior members of all disciplines.
Objectives
To act in collaboration with the ANZBMS senior committee and foster active engagement of early career investigators within the ANZBMS.
To promote activities that engage early career investigators and senior members in open dialogue and collaborative initiatives.
To increase early career investigator awareness of research trends and application of new technologies in bone and mineral research.
To increase engagement of clinical trainees and improve training in bone and mineral metabolism.
Involvement in scientific and social programs at the ANZBMS Annual Scientific Meeting.
To foster science communication and engagement with the public.
To facilitate translation of scientific findings to industry and government.
Committee
| | |
| --- | --- |
| Co-Chairs | Melissa Cantley, John Kemp |
| Career Development Representatives | John Kemp, Sarah Hosking, Scott Youlten, Emma Buckels |
| Clinical Training Representatives | Alicia Jones, Jiao Jiao Li |
| Communications Representatives | Victoria Leitch, Alex Barker |
| Events Representatives | Natalie Hyde, Melissa Cantley, Niloufar Ansari |
| ECIC representative to ANZBMS POC | Ayse Zengin |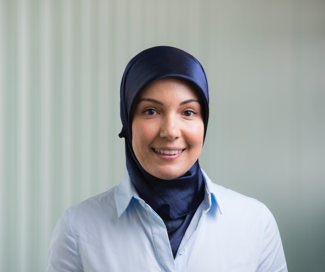 Dr Ayse Zengin
Roles: ECIC representative to the ANZBMS POC

Research Fellow, Bone and Muscle Health Research, Monash University
Researcher Profile: https://research.monash.edu/en/persons/ayse-zengin
Twitter: @DrAyseZ
Email: ayse.zengin@monash.edu
Dr Ayse Zengin is a Research Fellow investigating global musculoskeletal health and diseases – in particular osteoporosis, fracture risk and sarcopenia. Her studies are based in the ageing populations of low-middle income countries (The Gambia, West Africa and India) and Indigenous Australians. Using the latest bone imaging modalities in combination with novel muscle functional assessment (e.g. jumping mechanography) and assessing the effects of lifestyle factors (diet, physical activity, vitamin D), her findings will shed light on the prevalence of these diseases and formulate preventative strategies for the global ageing population.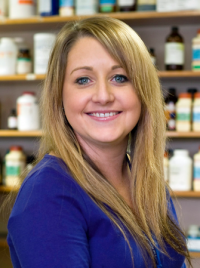 Dr Melissa Cantley
Roles: ECIC Co-Chair, Events

NHMRC Early Career Research Fellow, Myeloma Research Laboratory, Adelaide Medical School, Faculty of Health and Medical Sciences, The University of Adelaide
Researcher Profile: https://researchers.adelaide.edu.au/profile/melissa.cantley
Email: melissa.cantley@adelaide.edu.au
Dr Melissa Cantley is a NHMRC Early Career Fellow working in the Myeloma Research Laboratory at the University of Adelaide, located at SAHMRI. Her research interest focuses on targeting bone cells, osteoclasts and osteoblasts to suppress pathogenic bone loss in chronic inflammatory diseases and understanding the role these cells and abnormal bone remodelling processes play in the progression of pre-cancerous stages to the haematological malignancy multiple myeloma.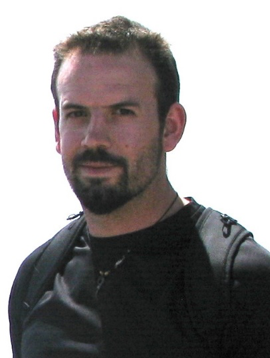 Dr John Kemp
Role: ECIC Co-Chair, Career Development
NHMRC Emerging Leadership Fellow
University of Queensland Diamantina Institute, Faculty of Medicine, University of Queensland.
Researcher Profile: http://researchers.uq.edu.au/researcher/8866
Email: j.kemp2@uq.edu.au
Dr John Kemp is a genetic epidemiologist, and National Health and Medical Research Council Emerging Leadership Fellow. His research aims to identify pharmacological targets for osteoporosis intervention by applying innovative statistical and molecular genetic methods to the world's largest genetic study of osteoporosis.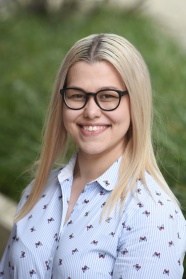 Dr Alex Barker

Role: Communications

Research Associate, UniSA
Researcher Profile: https://people.unisa.edu.au/Alex.Barker
Twitter:@DrAlexBarker
Email: alex.barker@unisa.edu.au
Dr. Barker is currently leading and managing the preclinical phase on an industry/CRC funded project, alongside other researchers to develop antimicrobial orthopaedic devices. Prior to this project which began in 2018, Dr. Barker completed her PhD in Medicine at the University of Adelaide, where she investigated novel bone agents that could improve the rate of bone repair.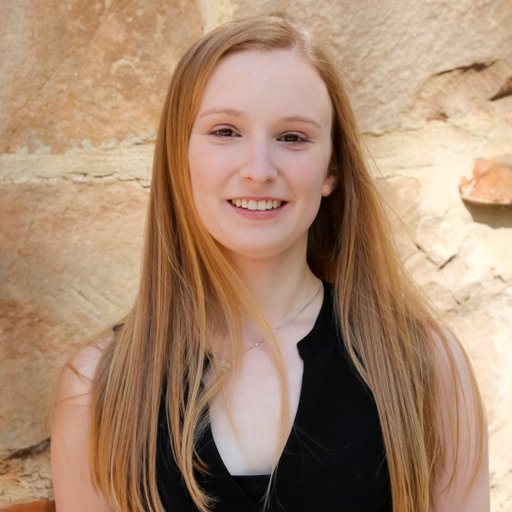 Dr Sarah Hosking
Role: Career Development
Dean's Research Postdoctoral Fellow, Faculty of Health, Deakin University, Geelong, Victoria
Researcher profile: https://www.deakin.edu.au/about-deakin/people/sarah-hosking
Twitter: @smhoski
Email: s.hosking@deakin.edu.au
Dr Sarah Hosking is a postdoctoral research fellow within the Institute for Mental and Physical Health and Clinical Translation, Deakin University. Her research focuses on the influence of health literacy in osteoporosis prevention and management. Dr Hosking is currently investigating associations between health literacy and appropriate use of medications to prevent low-trauma fracture.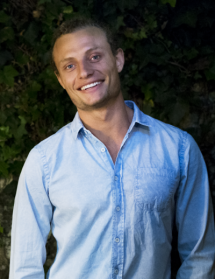 Dr Scott Youlten

Role: Career Development

Postdoctoral Research Associate in the Bone Biology Laboratory, Garvan Institute of Medical Research, Sydney
Email: s.youlten@garvan.org.au
Scott obtained his honors degree in molecular biology before diving into the world of computation biology during his PhD. This ignited his passion for skeletal genetics, big beautiful datasets and coffee - and he can be seen with a smile on his face whenever these three things coincide. Scotts research is focused on using a system-level understanding of the molecular mechanisms driving skeletal disease to reveal novel therapeutic avenues.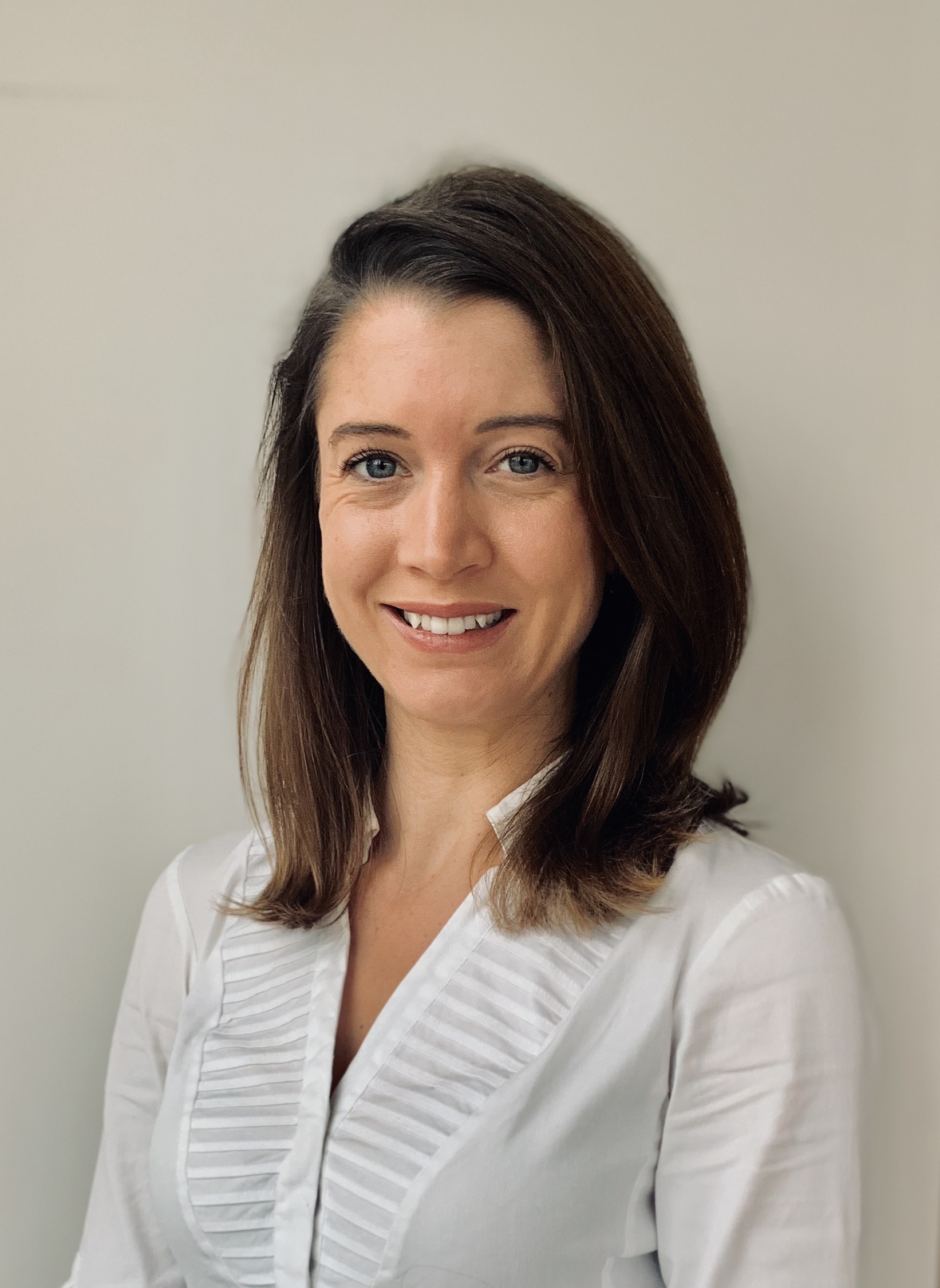 Dr Alicia Jones
Role: Clinical Training
Endocrinology Clinical Fellow (Monash Health, Vic), PhD candidate (Monash University, Vic)
Researcher Profile: https://www.researchgate.net/profile/Alicia_Jones25
Email: alicia.jones@monash.edu
Dr Alicia Jones is completing her final year of Endocrinology advanced training at Monash Health, and in her first year of a PhD at the Monash Centre for Health Research and Implementation, part of the Monash University School of Population health and Preventative Medicine. Her research is on models of care delivery in osteoporosis, to provide equitable access particularly to people living in rural areas. Clinically she works in general endocrinology clinics and diabetes clinics, and has a particular interest in metabolic bone disease and reproductive health.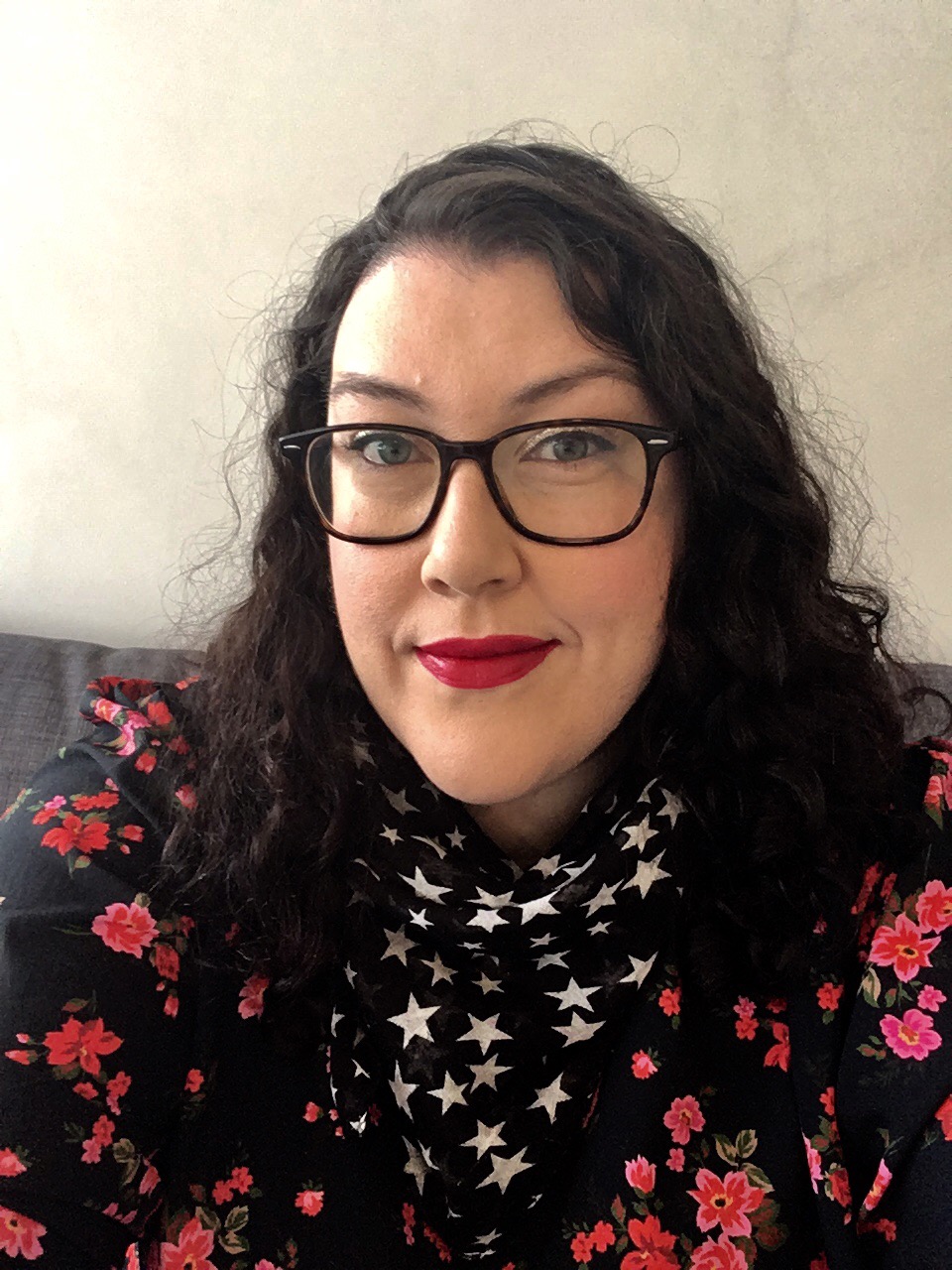 Dr Victoria Leitch
Role: Communications
Research Fellow, Manufacturing, Materials and Mechatronics, RMIT University, Victoria
Researcher Profile: https://www.rmit.edu.au/contact/staff-contacts/academic-staff/l/leitch-dr-victoria
Email: leitch.victoria@gmail.com
Dr Victoria Leitch holds a Bachelor of Science (Honours) and PhD, completed at the University of Adelaide and a Master of Science Communication with the Australian National University. She has worked as a Postdoctoral Research Associate with the Origins of Bone and Disease Project based at Imperial College London, and now works on the Just-in-time implants project at RMIT University, Melbourne. Her research interests include the genetics of bone disorders, thyroid hormone and bone, osseointegration and craniofacial development.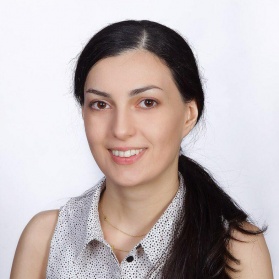 Dr Niloufar Ansari

Role: Events

Postdoctoral researcher, The Nanomaterials for Biology Group, The Monash Institute of Pharmaceutical Sciences (MIPS), Melbourne
Researcher profile: https://www.nanomb.org/group-members
Twitter @niloufar_ansari
Email: niloufar.ansari@monash.edu
Dr Niloufar Ansari is a postdoctoral researcher at The Nanomaterials for Biology Group, Monash Institute of Pharmaceutical Sciences. Currently, she works on using nanoparticles for targeted delivery of drugs, and studies the interaction of nanoparticles with the cells.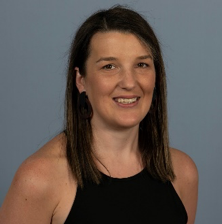 Dr Natalie Hyde
Role: Events
Dean's Research Postdoctoral Fellow, Institute for Mental and Physical Health and Clinical Treatment, Deakin University, Geelong, Victoria
Researcher Profile: https://www.deakin.edu.au/about-deakin/people/natalie-hyde
Twitter: @nat_hyde
Email: natalie.hyde@deakin.edu.au
Dr Natalie Hyde is a postdoctoral research fellow at the Epi-Centre for Health Ageing, Deakin University in Geelong, Australia. To date her research has largely focused on the role of maternal vitamin D and offspring health outcomes, with a focus on musculoskeletal health. Currently she is developing a program of research investigating the role of the developmental origins of musculoskeletal health, with a particular focus on various exposures during pregnancy and musculoskeletal health in later life.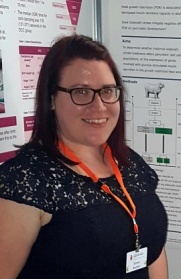 Dr Emma Buckels

Role: Career Development

Research Fellow, Department of Molecular Medicine and Pathology at the University of Auckland, New Zealand
Researcher Profile: https://unidirectory.auckland.ac.nz/people/profile/e-buckels
Twitter: @EmmaBuckels
Email: e.buckels@auckland.ac.nz
Dr Emma Buckels is a Research Fellow in the Bone and Joint Research Group at the University of Auckland. Emma is a basic scientist whose interests include understanding how metabolic disorders, such as insulin resistance and type 2 diabetes mellitus, affect bone health. Her current research focuses on preptin, a metabolically active hormone secreted alongside insulin from pancreatic β-cells, and how it affects the skeleton.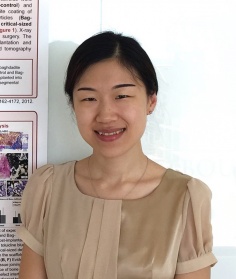 Dr Jiao Jiao Li

Role: Clinical Training

Lecturer, University of Technology Sydney
Researcher Profile: https://www.uts.edu.au/staff/jiaojiao.li
Twitter: @JiaoJiaoLi_Syd
Email: jiaojiao.li@uts.edu.au
Dr Jiao Jiao Li (JJ) is a biomedical engineer, Lecturer and NHMRC Early Career Fellow at the UTS School of Biomedical Engineering, and a chief investigator on the ARC Training Centre for Innovative BioEngineering. She is also an Honorary Associate at the Kolling Institute, University of Sydney. JJ is researching regenerative medicine approaches to treat chronic musculoskeletal conditions such as osteoarthritis and bone loss. She has particular interest in developing stem cell-based therapeutics, as well as biomaterials for tissue engineering of bones and joints.