ANZBMS Clinical Densitometry Course
Registration
2021 Courses
3-4 July 2021 ONZ/ANZBMS – Auckland https://osteoporosis.org.nz/resources/health-professionals/anzbms-densitometry-training/
18-19 September 2021 - Virtual
General Information
This two day lecture & workshop clinical densitometry course is intended for both medical practitioners and technologists. It covers the patho-physiology of osteoporosis, as well as the principles and practice of bone density and body composition measurement
An online multiple choice examination will be held two weeks after completion of the lecture/workshop series
Upon completion of the course and achievement of a pass mark in the examination, participants will be awarded a Certificate of Completion in Clinical Bone Densitometry
Radiation protection authorities in most Australian states, with the exception of SA, have accepted the course as meeting their requirements for DXA operator licensing

South Australian non-radiographer residents requiring a DXA operator licence must sit an examination at the SA EPA

The course is normally held twice each year with additional courses scheduled more regularly if demand is strong
Course dates: 18-19 September 2021
Venue: Virtual Online via Zoom
Registration and Cost:
Registration fee
ANZBMS Members $590
Non-members $650
Join ANZBMS on-line: https://www.anzbms.org.au/join-anzbms.asp
Cost includes
a copy of the course reading material and slide handouts will be made available online at least 4 weeks before the course
Hardcopies are not available, but course participants may print the material for their own use
examination fee
Course Details and Structure
You should consider the course if:
You have a tertiary education in a science based course, including nursing, and you have not previously received formal training in bone densitometry
You are currently a DXA operator who has not undertaken formal training or who is seeking an advanced update of their work practices
You are a medical specialist, or specialist imaging registrar in training, with responsibility for bone density testing and are seeking a deeper knowledge of the technological and quality assurance aspects of bone densitometry measurements and reporting. The course is not specifically aimed at non-imaging specialists or registrars in training
Participants will attend an online two day lecture & workshop series, which will include a number of interactive sessions
Lectures are held on-line each morning of the course via Zoom:
These are NOT recorded but slides will be made available as PDF and MP4 files after the course is completed
Course notes and slide handouts are provided on course registration
Workshops will use Zoom rooms and AWS virtual machines
There will be 4 workshops providing hands on experience with DXA software and are manufacturer specific (GE-Lunar, Hologic, Medilink) and doctor

On registration ensure you accurately inform us

which DXA manufacturer you are using
if you are a clinical user, researcher or doctor

doctors

must nominate one DXA manufacturer and will be shown the use of both GE-Lunar and Hologic software
will have access to a virtual DXA device of the manufacturer they nominate
Workshops are held each afternoon of the course
each workshop is facilitated by experienced DXA users
facilitators take registrants through the use of the software, scanning and analysis techniques including management of technical issues
workshops provide hands on experience with the chosen manufacturer you will require
a computer with

a fast internet connection
operating system Windows (7 to 10) or Mac OSX (High Sierra or greater) for the AWS VPN client

One-off administrator rights on the computer used for the virtual machine are required to install the VPN client software

speakers and microphone for Zoom - a camera is optional
ideally two screens (or wide screen) for simultaneous AWS VM and Zoom lecture to allow you to try the demonstrated steps
Course Brochure Download course brochure

Faculty
| | |
| --- | --- |
| Julie Briody | Denise Brookes |
| Weiwen Chen | Alison Evans |
| Ali Ghasemzadeh | Susan Harvey |
| Michael Hooper | Patricia Linnenlucke |
| Nick Pocock | Roger Price |
| Chris Schultz | Kathy Zhu |
ANZBMS Clinical Densitometry Course Accreditation Process
On successful completion of the course and examination, technologists may apply for accreditation. This process tests your understanding of DXA acquisition principles and DXA Quality Control procedures with submission of scans. Accreditation is unrelated too and is not required to obtain a DXA license.
THE ANZBMS SUE KANTOR CLINICAL BONE DENSITOMETRY SCHOLARSHIP: November 2020
The Australian and New Zealand Bone & Mineral Society (ANZBMS) invites applications for the ANZBMS Sue Kantor Clinical Bone Densitometry Scholarship, which will be awarded to a registrant at the coming ANZBMS Clinical Bone Densitometry Course. One scholarship will be awarded to an attendee at this virtual course; 07-08 November, 2020. The Scholarship provides reimbursement of the registration fee, plus a certificate to the successful applicant. The decision of the ANZBMS in selecting a successful applicant is final.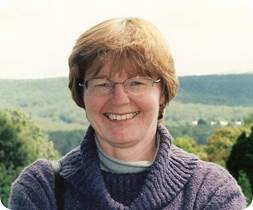 BACKGROUND
Sue Kantor was born in 1958 and passed away after a short illness in December 2012. She was a foundation member of the ANZBMS Clinical BMD Faculty and a consummate contributor at all levels to the Clinical BMD courses since their inception in 2005. She had prepared herself well for this task, having worked in osteoporosis and bone densitometry for over 10 years, at both the Royal Melbourne and Children's Hospitals. Sue was an integral member of both clinical teams and contributed to a large number of research papers, as well as running outstanding routine services. She was sent overseas to run training sessions and has had a significant impact in areas of bone densitometry software development. One of her contributions, a risk calculator was the subject of her doctoral studies, interrupted sadly by her death.

Before entering the bone densitometry field, Sue had established her expertise in the clinical and imaging sciences – she had completed her Masters in Educational Psychology, along with a Postgraduate Diploma of Adolescent and Child Psychology, a Graduate Diploma of Secondary Education, a Diploma of Therapeutic Radiography, and a Diploma of Applied Science in Medical Radiotherapy. Sue was a passionate educator and mentor. The ANZBMS believes that she would have thoroughly approved of the creation of a scholarship in her name, to assist in improving the quality of clinical practice in Australia.
ELIGIBILITY
An applicant should be attending the virtual November Course, work for at least part of their job as a BMD Technologist and have imaging or therapy technologist, science or nursing qualifications. They must have worked in the bone densitometry field for at least 50% in the last full year, and must be currently employed in that field, working with patients. Preferably, they would be working in a combined research and clinical environment, though this is not an absolute prerequisite. Experience in clinical and preclinical BMD studies, if relevant, should be stated. However, no special emphasis is placed on academic qualifications or achievements. The main emphasis is on a demonstrated personal commitment to patient care, based on a general understanding of the role of bone densitometry in relevant clinical practice.
HOW TO APPLY
There is no prescribed application form, but an eligible applicant must attend the virtual Course on 07-08 November. An applicant should address the eligibility criteria above, in no more than 300 words. They should indicate their past and expected future role in clinical bone densitometry, and indicate how the Scholarship would assist them to do this.
Please preferably pdf your application and email it to: Roger Price at roger.price@uwa.edu.au. Please make the email heading 'Sue Kantor Scholarship'. The deadline for applications is 5.00 pm Friday 13 November AEST. Applications that are not emailed cannot be accepted.
ANNOUNCEMENT
The successful applicant will be announced in the week of 16 November. A certificate will be provided later, by mail.
PAYMENT
The successful applicant will be contacted and arrangements made to have reimbursement of the registration fee paid into their nominated account.
ENQUIRIES
Please phone Roger Price (ANZBMS BMD Faculty) on 0437 707 792 at any time or email roger.price@uwa.edu.au for further information.
Awardees
2015 Melbourne Award winner - Jenni Palmer