ANZBMS Densitometry Course
2019 Courses

23 & 24 March 2019 - Melbourne

6-7 April 2019 - Auckland

Registration for the ONZ/ANZBMS Clinical Densitometry Course in Auckland is now open

This will be held on 6 April-2019 and 7 April-2019 at The University of Auckland, Faculty of Medical and Health Science, 85 Park Road, Grafton, Auckland, New Zealand. Click for more information.

Brochure

Download the Course brochure for Melbourne 2019

Programme

Download the Programme

Cut off dates for registration

Early bird/Mail/FAX : 22-Feb-2019

Final – no exceptions : 8-Mar-2019

Join ANZBMS on-line: https://www.anzbms.org.au/join-anzbms.asp

Registration

Training courses for practitioners and operators involved with bone densitometry

This clinical densitometry course is intended for both practitioners and technologists. It covers the pathophysiology of osteoporosis, as well as the principles and practice of bone density and body composition measurement.

PAST COURSES

20-21 October 2018, Adelaide

14-15 October 2017, Brisbane
4-5 March 2017, Melbourne
8-9 October 2016, Adelaide
16-17 April 2016, Sydney
22-23 August 2015, Brisbane
18-19 July 2015, Auckland
28 Feb-1 March 2015, Melbourne
18-19 October 2014, Adelaide
3-4 May 2014, Sydney
20-21 April 2013, Melbourne
19-20 October 2013, Auckland
26-27 October 2013, Brisbane
1st-2nd September 2012, Perth
31 March - 1 April 2012, Sydney
2-3 September 2011, Gold Coast
20-22 May 2011, Wellington, NZ
26-27 March 2011, Melbourne
3-4 September 2010, Adelaide
27-28 March 2010, Brisbane
14-15 November 2009, Adelaide
6-7 June 2009, Wellington, NZ
20-21 March 2009, Sydney
8-9 November 2008, Brisbane
5-6 April 2008, Melbourne
10-11 November 2007, Sydney
26-27 May 2007, Auckland, NZ
31 March - 1 April 2007, Adelaide
20-21 October 2006, Brisbane
8-9 April 2006, Melbourne
28-29 August 2005, Sydney
30-31 July 2005, Melbourne
Faculty

Nick Pocock

Chris Schultz

Julie Briody
Alison Evans
Ali Ghasemzadeh
Susan Harvey
Michael Hooper
Patricia Linnenlucke
Roger Price
Beverley White
Joseph Wong
Kathy Zhu

You should consider this course if:

• You have a tertiary education in a science based course,including nursing, and you have not previously receivedformal training for bone densitometry.

• You are currently a DXA operator who has not undertaken formal

training or who is seeking an advanced update of their work practices.

• You are a medical specialist, or specialist registrar in training, withresponsibility for bone density testing and are seeking deeper knowledge of the technological and quality assurance aspects of bone densitometrymeasurements and reporting.

Course structure:

• Participants are provided with the course handbook on CD prior to the commencement of the course and are required to read through all the material before they attend the lecture series.

• Participants then attend a two day lecture & workshop series, which will include a number of interactive sessions.

• An online multiple choice examination is held two weeks after completion of the lecture series.

• Upon completion of the course and achievement of a passmark in the examination, participants will be awarded a Certificate of Completion in Clinical Bone Densitometry, which satisfies the requirements of radiation safety legislation in most Australian states.
ANZBMS Clinical Densitometry Course Accreditation process
Download the process
THE SUE KANTOR CLINICAL BONE DENSITOMETRY SCHOLARSHIP
The Australian and New Zealand Bone & Mineral Society (ANZBMS) invites applications for the ANZBMS Sue Kantor Clinical Bone Densitometry Scholarship, which will be awarded to a registrant at the ANZBMS Clinical Bone Densitometry Courses. One scholarship will be awarded to an attendee at the Brisbane Course; 14-15 October, 2017. The successful applicant must agree to having their name placed on the ANZBMS website. The Scholarship provides reimbursement of the full registration fee for attendance at this Course. The decision of the ANZBMS in selecting a successful applicant is final.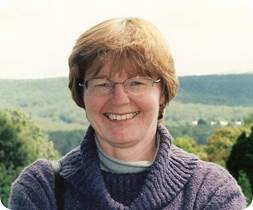 Awardees
2015 Melbourne Award winner - Jenni Palmer